OUR SUPPORTERS ARE APPRECIATED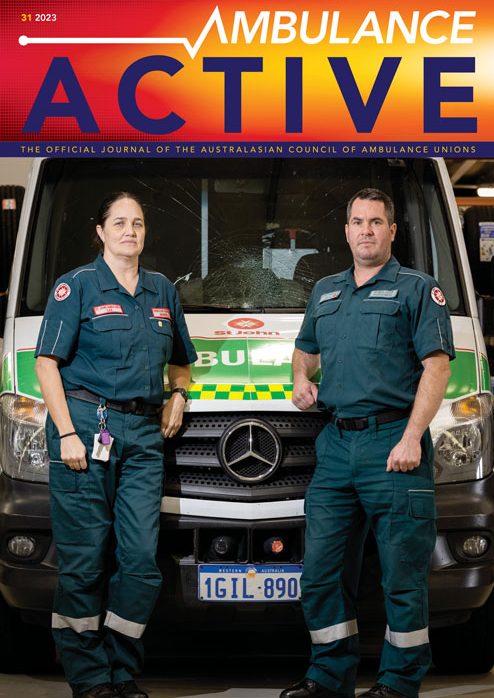 FEATURES
ACT | Paramedics pass second no-confidence vote in ESA Commissioner.

VIC | Ambulance Victoria Evolution Timeline.

QLD | Cooroy's 100-year ambulance service.

NSW | Record strain on paramedics and emergency room staff.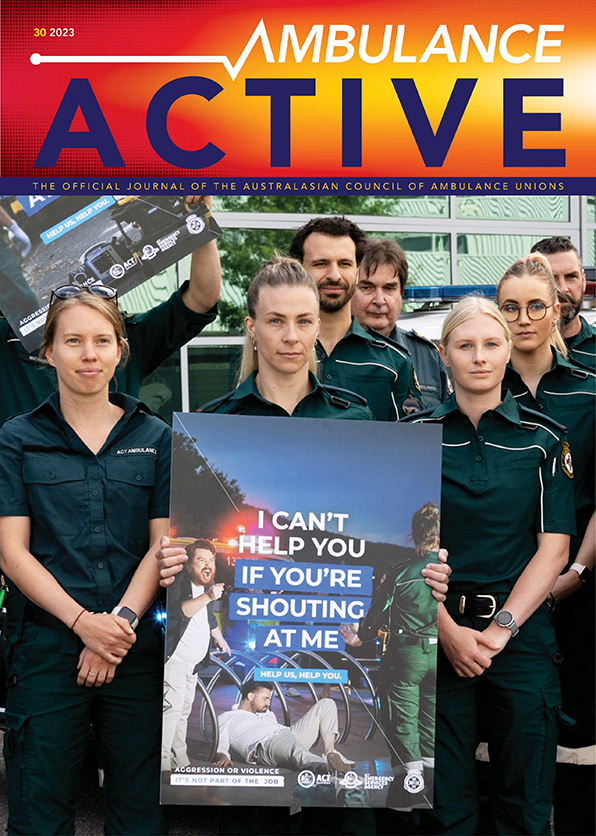 FEATURES
ACT | Violence pushing paramedics to the brink.

VIC | ESTA Enterprise Bargaining.

QLD | Indigenous paramedic cadets.

SA | Paramedics say 96-hour shifts endangers workers.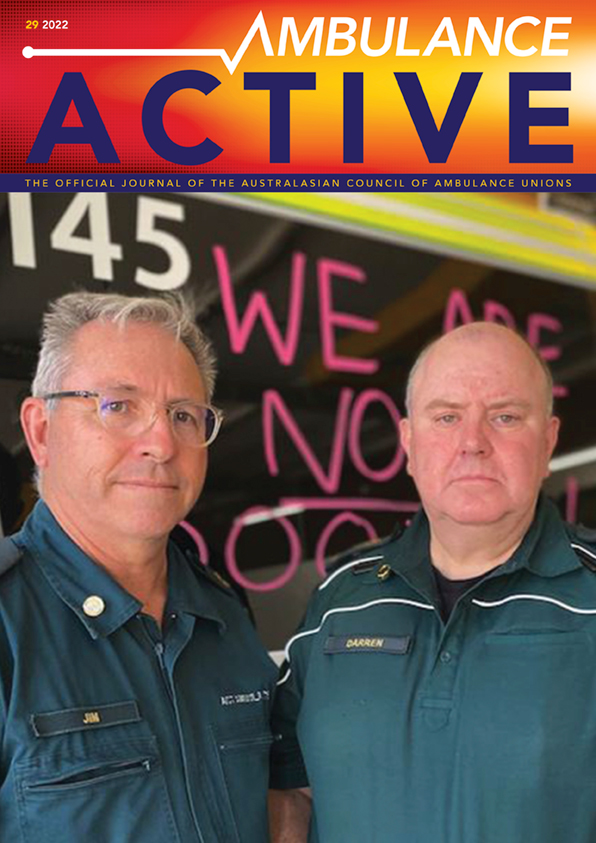 FEATURES
ACT | Paramedics commenced unprotected industrial action in November.

NSW | Body worn camera trial expanding to regional NSW.

TAS | Government off still a dud.

WA | Lack of drivers may force removal of ambulances from regional communities.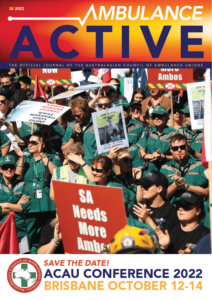 FEATURES
QLD | State Wages Campaign Leads to a Win for Public Sector Workers.

TAS | EBA Bargaining with the Department of Health.

VIC | ESTA Service Challenges & Updates on Surge Arrangements

NSW | Inquiry into Ambulance Ramping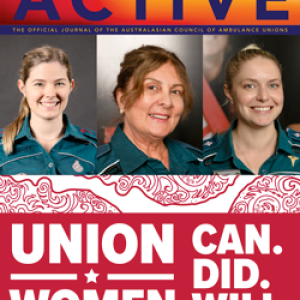 FEATURES
SA | AEA brings down Marshall Liberal Government.

VIC | Ramping is a symptom, not a problem.

NSW Ambulance hits crisis level four times in one fortnight.

QLD | Health Authorities confirm Queensland ambulance ramping crisis is worsening.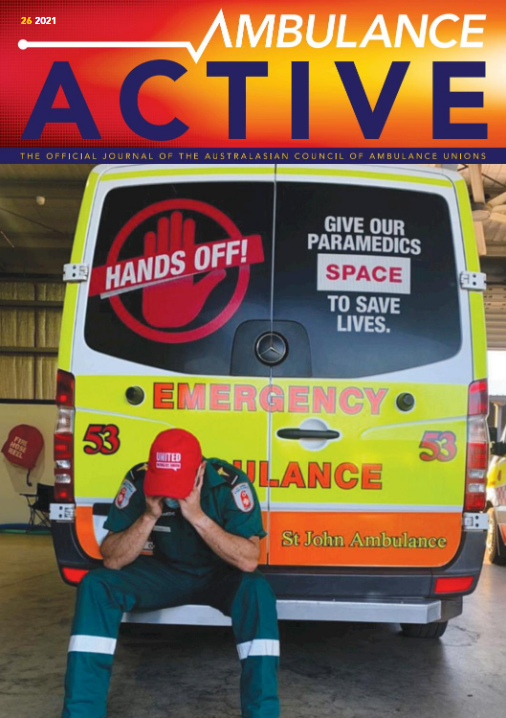 FEATURES
One NT Ambo assaulted on the job every 5 days

Tributes for QLD Ambos after fatal crash

In-home paramedics blazing a new trail

People Matter Survey results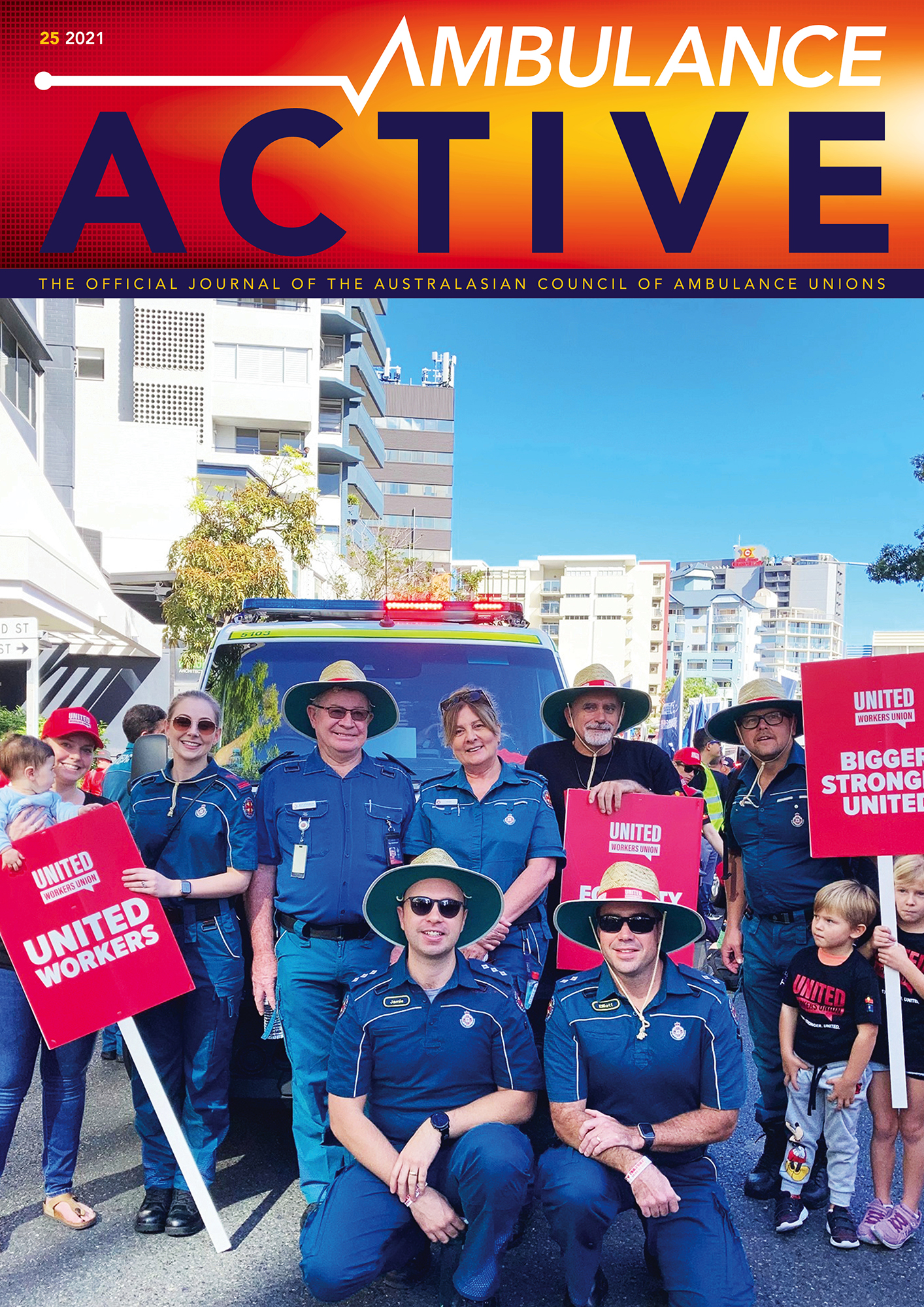 FEATURES
NSW paramedics still lowest paid in the country

Helping Indigenous Australians become paramedics

Regional ambos at breaking point

Ramping leaves RFDS patients stuck in shed for hours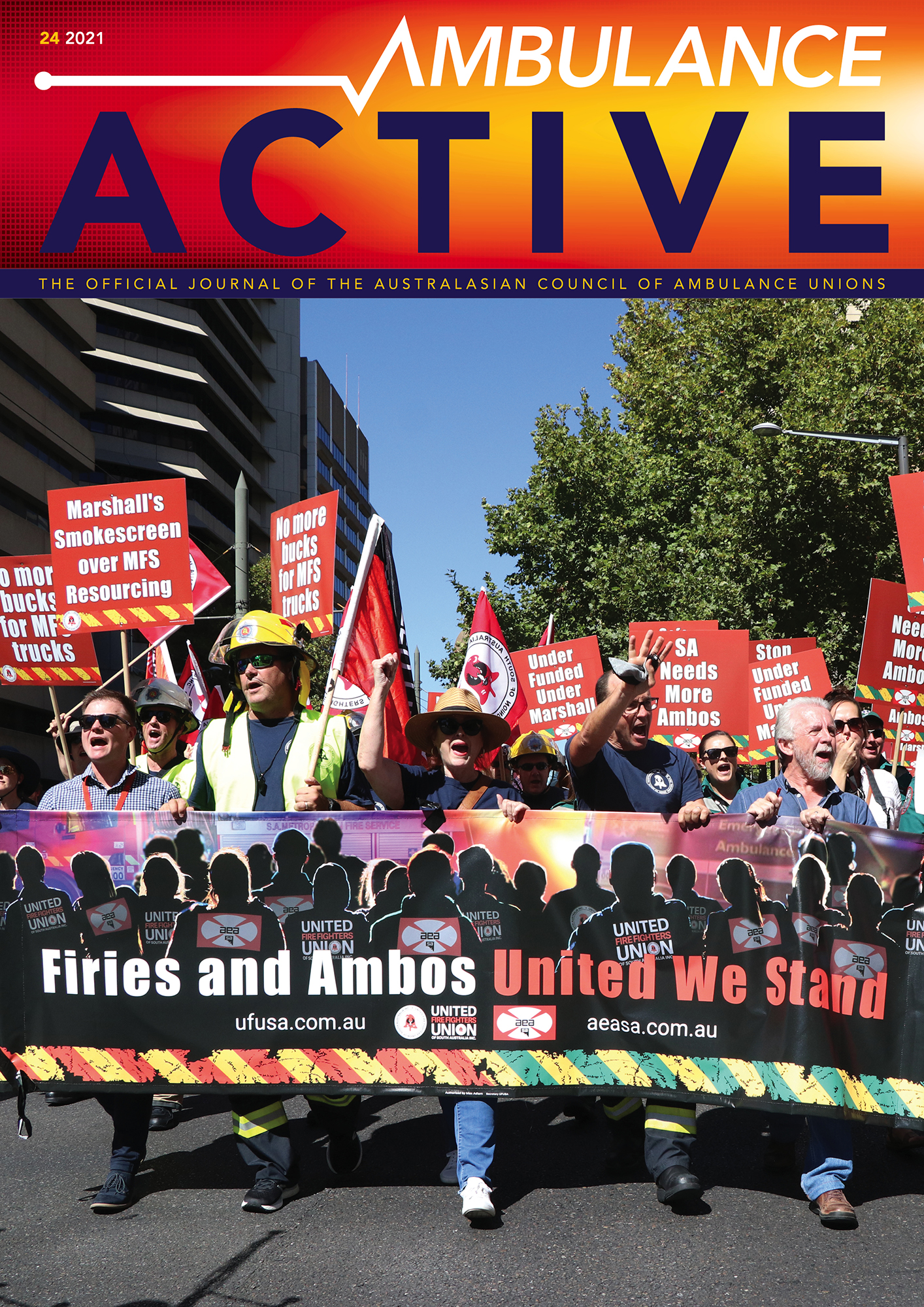 FEATURES
SA Ambos, Firies Rally for More Resources

NSW Ambulance Call Taker Abuse

Queenslanders Cramming Emergency Departments with GP Queries

Travel Allowance Dispute Remains Unsolved

Triple 0 Mental Health Calls in Victoria

Congratulations Lisa Munday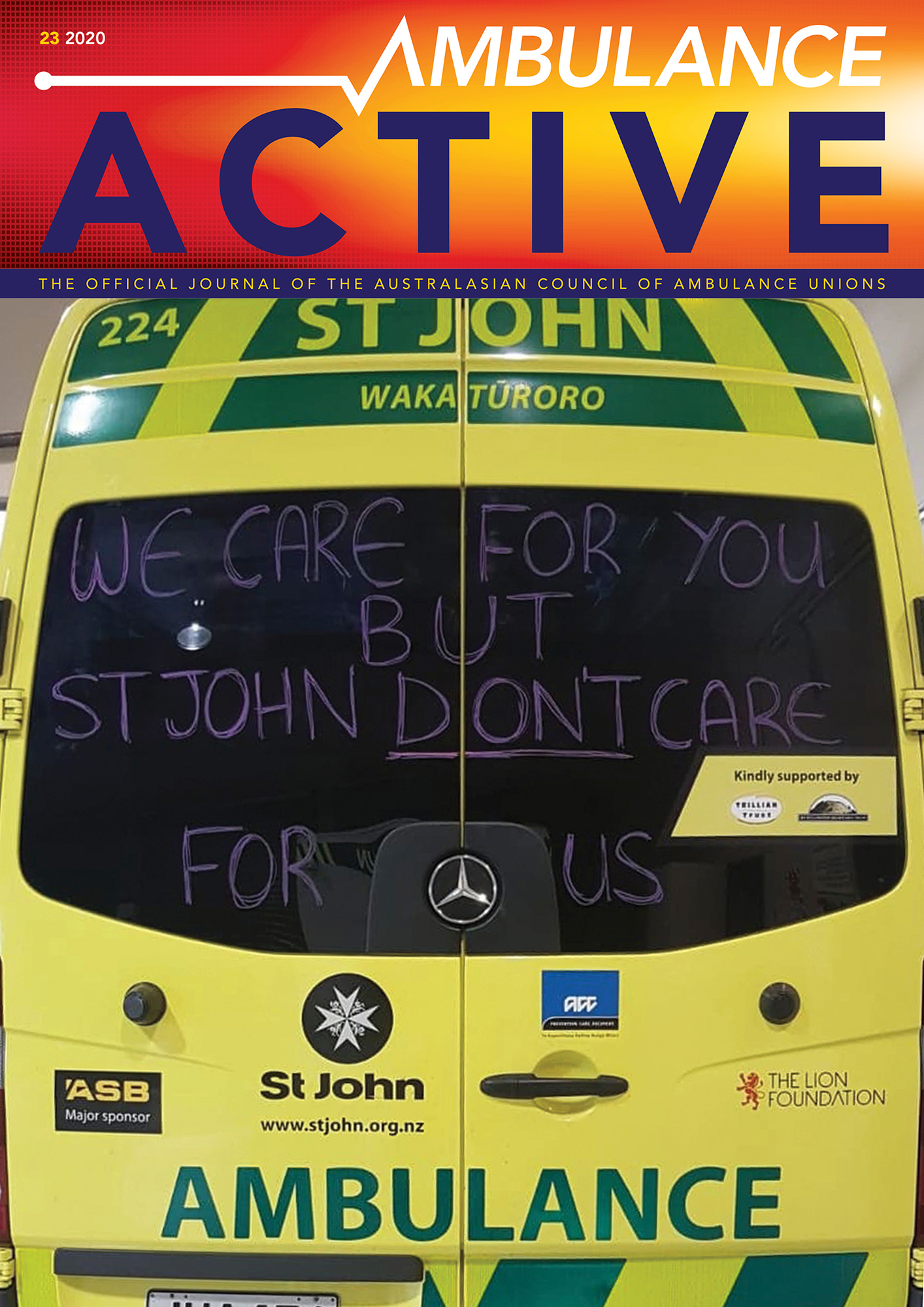 FEATURES
New Zealand Special Report

Paramedic found not guilty

Paramedics have on of Australia's most dangerous jobs

Don't let ketamine cost you your job!

Update on COVID trainees and delayed inservice

Your right to representation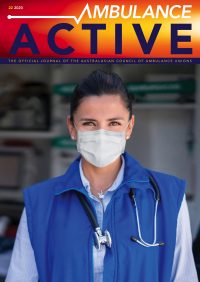 FEATURES
My day starts the night before

Time for the government to take over New Zealand ambulance services

Pandemic Kindness Movement

The politics of a COVID-19 vaccine

I'm an ambo, and I've got symptoms