Retirement of AEA-V
General Secretary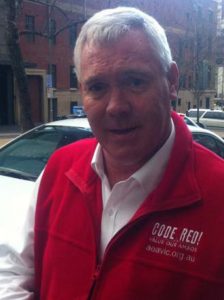 Members are reminded that I, Steve McGhie, will be retiring from the position of Secretary of the AEA-V as of Tuesday, 3rd July 2018.
I have enjoyed my 23 years with the AEAV after 15 years in Ambulance. My involvement with the AEA-V began in 1993 when I became a Regional Shop steward. I have been AEAV General Secretary since 2005.
I am pleased to advise that Danny Hill has been elected to the position of Secretary and Olga Bartasek has been elected to the position of Assistant Secretary. I believe they will make a dynamic team and am confident that the AEA-V leadership is in very capable hands.
My thanks and appreciation to our members for all their support over the years.

Steve McGhie
General Secretary