Health Service Union's call for 'wanding' to detect knives after paramedic's stabbing death
An ambulance union is pushing for the trial of metal-detecting wands so police can uncover concealed knives in the wake of the horror stabbing death of paramedic Steven Tougher.
Doubling the penalties for carrying a concealed weapon, and expanding police powers to stop and search people for knives and other weapons, are among a raft of measures put to the NSW Premier by Health Services Union NSW boss Gerard Hayes as the state mourns the tragic loss of the 29-year-old while on duty on April 14.
The state secretary of the union which represents thousands of the state's paramedics said it was time to get tough on knives for the safety of all emergency service workers – and the community at large.
Mr Tougher was sitting in an ambulance doing paperwork at the end of his shift in the carpark of Campbelltown McDonald's on April 14 when he was repeatedly stabbed, and died at the scene.
"The violence of Steven's death is incomprehensible to his immediate colleagues and our broader union family," Mr Hayes wrote in a letter to Chris Minns on Friday.
"Our members are driven by the caring instinct. You could not imagine a starker contrast between the spirit that motivated Steven and the manner of his death.
" … Steven Tougher's death is a profound tragedy. It must galvanise us to minimise knife-related violence."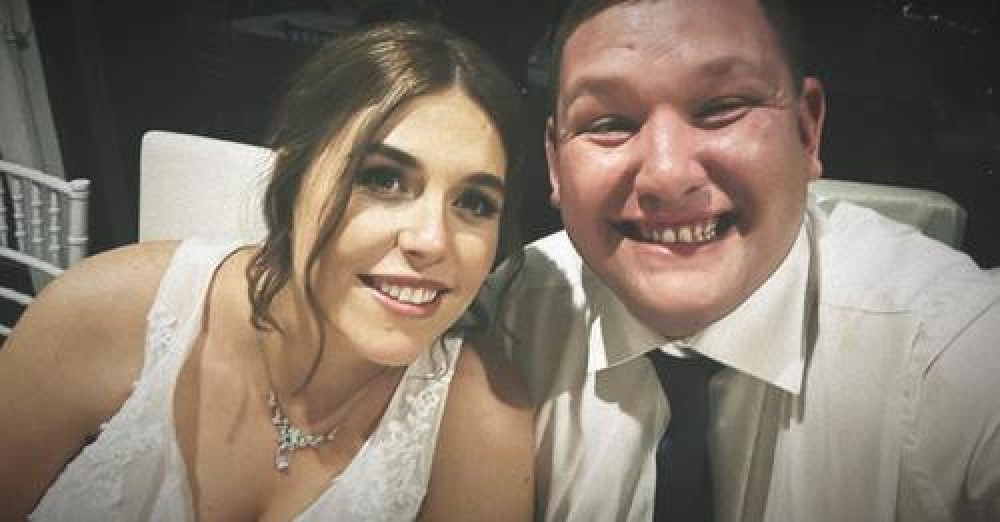 Mr Hayes also highlighted other fatal stabbings, such as that of Uati Felatolu at last year's Easter Show, as he called for the penalties for possessing knives in public to be doubled.
Currently in NSW the offence carries a maximum penalty of two years in prison and/or a fine of $2200.
"We believe the Crimes Act should be amended to double the maximum sentence to four years," he said.
"While our union appreciates and understands the calls for tougher sentences once an offence has been perpetrated, we believe the thrust of law reform should focus on preventing people carrying deadly weapons in the first place."
The use of 'wanding' for police to detect knives on people in public places was one option, Mr Hayes said, and would follow a successful trial on the Gold Coast which resulted in the seizure of almost 200 weapons including knives, machetes and knitting needles.
Queensland premier Annastacia Palaszczuk has since expanded the trial, which was initiated after the stabbing death of 17-year-old Jack Beasley on a night out in Surfers Paradise in December 2019.
"We need to look at options like magnetic wands to ensure people aren't carrying knives," Mr Hayes told the Sunday Telegraph.
"We can't let it get to a point where it's accepted that people carry knives as concealed weapons – where certain people are putting their T-shirt on, their joggers on and then shoving a knife in their back pocket.
"If people have a medical episode or drug induced psychosis or lose their temper, if they've got something in their pocket there's a high chance they will use it.
"If people know they face up to four years imprisonment and a fine of over $4000, maybe they'll think twice about concealing that knife in their clothes."
Frontline emergency services dealt with the consequences of knife-related violence every day, Mr Hayes added.
"Knife crimes are incredibly dangerous," he said. "Knife wounds to the abdomen, the chest, any area where there's an artery – the likelihood of it being fatal is extremely high.
"Even where people do survive, there's ongoing health issues that are absolutely chronic.
"People who carry a knife don't think it's in the same realm as carrying a gun – but knives are deadly too."
Mr Minns told the Telegraph his government was investigating measures to better protect frontline workers – including improvements to "practical protections" for paramedics and ambulances.
"Our immediate priority is ensuring the Tougher family is supported during these difficult days and weeks ahead," he said.
"I have instructed the Attorney-General and his department, and the Department of Premier and Cabinet, to look at potential changes to the law.
"There is scope to strengthen the law in this space. I have tasked our agencies and ministers with investigating that.
"Hearing from the family is an important part of that process, along with the union that represents paramedics."
Jordan Fineanganofo, 21, from Raby, has been charged with murder over the fatal stabbing of Mr Tougher and will remain behind bars on remand until his case returns to court in June.